99% of the time we fail to achieve our targets/goals because we set unrealistic ones! What is your "best technique" for reaching your target/goal?  Please take the time to share with us about your best technique to cross the finish line on all those things you are reaching for….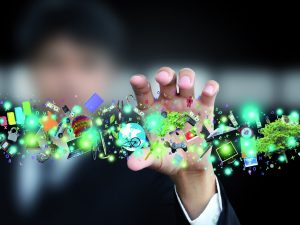 There are different ways to approach a life-changing path to success, but setting SMART goals will make it easier for you to achieve what you want.  If you want to use SMART goals, you have to become familiar with its components. When you establish goals using this plan, you need to make sure that it is:
Components of SMART Goals
S – Specific
Your goals should be specific. It may involve yearly, monthly, weekly or daily targets. People who set goals achieve much more in life than those who don't
M – Measurable
Aside from being specific, your goals should also be measurable. It can help you determine how easy or hard it would be to achieve those goals. When your goals are unclear, you will find it hard to measure how long it will take to attain such desires.
A – Attainable
Setting attainable goals typically involves important things in business and life that motivates you to attain them faster and easily. When something is important to your success and happiness, you are more inclined to find ways to achieve it. You will of course find out the steps that meet your goals and steadily work on using and implementing your knowledge to develop the skills that allow you to succeed.
Your positive attitude will be your driving force to continue moving forward. Motivated individuals look for new and better ways to accomplish what they want even when they encounter obstacles such as financial issues. Planning the steps required to get positive results is the key to successfully achieving your goals. Having a set timeframe also motivates you and plays an important part in setting SMART goals.
R – Realistic
You need to set realistic goals as it is difficult to reach something that is unattainable. When you set goals, you should stay within the realm of possibility. For instance, climbing Mt. Everest is impossible when you are physically incapable of doing it. You may have a heart problem or have seizures when climbing high altitudes. Some goals are impossible to achieve even with the developments in technology. Avoid these kinds of goals. Setting realistic goals is easier and when you finally achieve what you want, all your effort and hard work will be worth it.
T – Tangible
Tangible goals are objectives that are known by at least one of the 5 senses. If you are able to smell, see, touch, taste or hear a certain goal, it is tangible. If you want to integrate a tangible goal with an intangible one, you have a better chance of knowing what makes a goal measurable and more specific. Eventually, you will discover something that is more achievable in the long run.
We are here to help you in any way possible.  Feel free to reach out to us for assistance. Also try this:
"Every day I visualize the attainment of all my goals." – Unknown