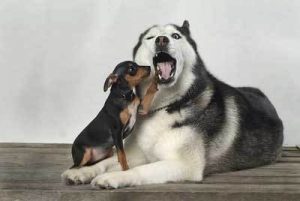 Any person who has supervised others has at times been frustrated with their staff. Being able to maintain a good sense of humor and a positive attitude works most days but then there are those "other days". At times nothing seems to go right for the supervisor and, on those days, it seems like the staff is the most "needy". Your tendency might be to snarl or snap at them but please refrain from that behavior. Recognize that others can "feel" your emotion and may merely be responding to that which may increase their need to make sure you are "okay" with them – thus the extra "neediness".
So here are some ways that will make you and your staff feel better on those "off days".
Be polite and courteous. Kindness goes a long way with all of us and your staff will feel respected.
Be willing to take the time to listen to what your staff has to say. Feeling heard by a supervisor helps one to increase self-worth and a desire to work harder for the leader.
Recognize staff opinions and beliefs, even if you think their perception is off. Having the opportunity to share opinions at work helps staff gain confidence in their work communication skills.
Try to keep a smile on your face when interacting with staff. Smiles can change the tone of your presentation and makes you easier to approach. (Even when you would rather not be approached.)
Treat every staff member the same regardless of the information each is presented to or requesting from you. Showing equality at work encourages that from your staff as well as increases work productivity. Helping to form that type of respectful team makes it easier for you, the supervisor, to manage an "off" day.
A respectful workplace helps all employees have great days and does wonders for the bottom line as well. Here's to happy management and productive employees.