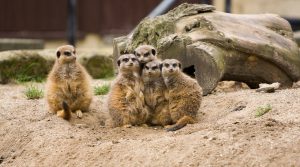 To conform to general expectations so as not to disrupt or endanger one's sense of security or belonging is basically how one defines "go along to get along".  At what point in our lives does it make sense to stop doing this?
Regardless of what life throws at you it is important to have your own opinions, beliefs, and values.  Taking ownership of your life and all that comes along with that is important in our maturing into adult individuals.  Adults capable of making their way in the world and accepting responsibility – blame if you will – for the results of their actions are necessary if we are to have a world without constant drama or chaos.
Conformity leads to feelings of attachment and solidarity.  Unfortunately, that holds true regardless of whether that "thing" we are attaching to is positive or negative.  This then supports us in continuing to do certain behaviors (drinking, exercising, gang affiliation).  People need to be willing to speak the truth, even to power, even if it means being moved out of the group.  Do you have the maturity to be able to take that step?
It is acceptable to try new ways of doing things, to think outside of the box and to reconfigure new ways of doing tired, outdated processes.  Although it is uncomfortable at times, recognize that nothing ever changes if people aren't willing to risk being a unique individual.
Work to be a genuine, authentic human being.  Be a person who respects others yet has your own identity and beliefs and who is confident enough to share it.  Using your voice even when you find yourself standing alone about a situation is better than going along to get along.  People get the wrong idea about who you are when you do that behavior.  You get "painted with the same brush" as people who may have very different values than you.  The cost of allowing that to happen can potentially be devastating.  Learning to trust yourself in tough situations takes practice.  That practice can begin now!
Do you have what it takes to be your own person?  Time will tell on that.  Until then know that there are a lot of people out here to help you reach your goals.  We're just a click away.
"There are two ways to live your life – one is to go along to get along and the other is to stand up for what you believe in.  The choice is yours." – Omega J. Galliano